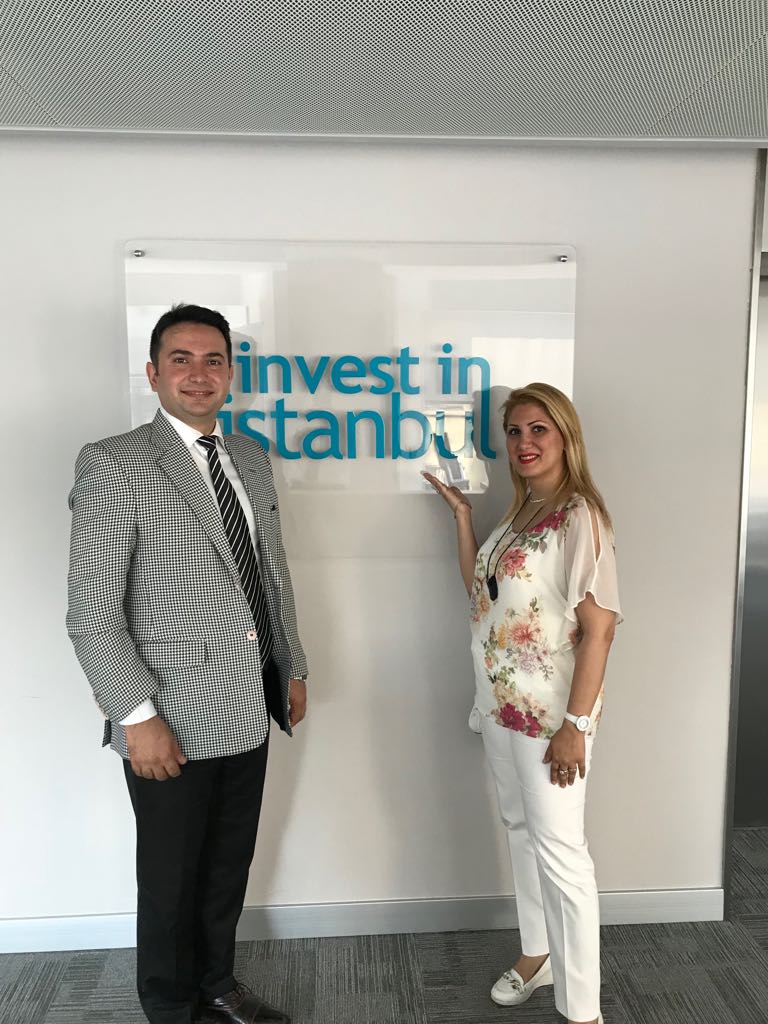 As a new public initiative powered by Istanbul Development Agency, Invest in Istanbul has been founded as the official organization, whose specific goals are to contribute to the business and investment climate of the region, to consolidate investment support and promotion services, and to assist international investors throughout all bureaucratic steps necessary for starting up and retaining their businesses in Istanbul.
The dedicated and talented team of Invest in Istanbul focuses on attracting and securing investment that will maximize long-term economic growth for Istanbul. Residence permit, trade registry, tax registry, social security registry, operating license, construction permits, property acquisition permits, recruitment requests and incentives are the major services provided in this unique office, by the appointed staff from related governmental institutions. Moreover, Development Agencies in Turkey have been authorized as the official local units regarding investment incentives. The applications of investment incentives by foreign companies are now being received by our colleagues.
All of these steps are covered by Invest in Istanbul on behalf of international investors, for free. Every phase is handled with a result-oriented approach aimed at facilitating and accelerating bureaucratic procedures from beginning to end.
Here is the story of Mahdi and Shadi, who have become the 100th international investor to receive service from Invest in Istanbul.
Hello Mahdi Bagherpour and Shadi Sanjari, could you briefly introduce yourselves?
We are coming from Iran. After we got married, we started dreaming about our own success story. We have kicked off traveling around the world and we bumped into this beautiful city of Istanbul.
You are opening an international school in Istanbul. What is your role/history in the company?
We are the founders of Salaye Hakiman International School. We are now in the process of completing the restorative construction permits of the facility. We hope to employ Turkish and International experienced employees this year.
So, you will be operating in the education sector, which is regionally supported with huge incentives in Istanbul.
Yes, you are right. We are looking forward to submitting our documents to the Invest in Istanbul office in order to benefit from regional incentive scheme soon.
Which countries are most important for your international business?
United States of America, United Kingdom, and all the English-speaking nations are our target countries. Turkey and Turkish students are also on our target. Our school will be offering the British curriculum.
How did going international impact your company (Customers, employees)?
We used to focus only on the Iranian market. Now, going international and setting our base in Istanbul will add value to our business. It somehow forced our customers to value English medium education for their children because English is the major language to communicate worldwide.
What is the biggest challenge of starting an office in a new country?
We were actually so afraid before we had taken this decision. However, Invest in Istanbul office and its qualified staff is handling and speeding up all the bureaucratic steps on behalf of us. Other than these, the only challenge is the language barrier. Now we have employed a Turkish translator.
What are the upsides and downsides of working internationally?
A new market governed by new rules and regulations. In Istanbul, adapting yourself to this new environment takes time. For time-saving, we are working with a very good lawyer, who helps us learn all the rules smoothly.
Ok, we see that you will be based in Istanbul. Which other cities do you consider to expand to?
Ankara, Antalya, London, and New York
How did going international impact your personal life?
It helps us grow relationships and connections, also we are adapting ourselves with new rules and new cultures. Moreover, we have started to learn Turkish.
When did you first come to Istanbul?
About 4 months ago.
Why did you select Istanbul, what opportunity did you see?
We think Turkey offers endless opportunities. According to us, it is an advantage to be a foreigner because we can introduce ideas and utilize the experience we gained in our own country.
How did you prepare to start in Istanbul?
First, we have heard of Invest in Istanbul office. After the first visit, we have hired a lawyer and started receiving service from this office. The best thing about Invest in Istanbul is that all the services are free of charge!
Tell us something you have learned about the people in Istanbul?
They are so friendly and hospitable!
We saved the best to the last. What is your favorite place in Istanbul?
Topkapi Palace, Suleymaniye Mosque, Sariyer and Besiktas...Istanbul has so many beautiful places to see.